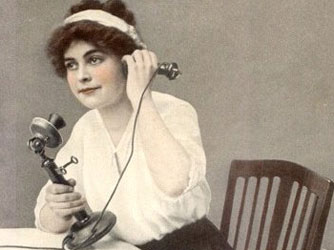 OUR MENU ::: WINE-CELLAR :::
Choose your wine from our winebox!
CHARDONE - An old French sort of wine known also as Pino blanc or Pino Chardone. This the most famous brand of wine for production of white wines.
SAUVIGNON BLANC - A French sort of wine also known as Blanc fume. Very good dry white wines are produced with especially pleasant freshness.
CHARDONE - This sort is known in Bulgaria as Muskat Otonel, Tamyanka and others. It gives good dry, half-dry and sweet wines
TRAMINER - An old German sort of wine Gewurztraminer. It is known in Bulgaria also as Traminer pink. It gives extremely splendid white wines
ROSE - The Rose wines are pink. They are made of red grapes but the technology is similar to the production of white wines. They have another name - Bluche (ruddy).
SHIROKA MELNISHKA LOZA - A Bulgarian sort of wine of high quality. The wines are deep red and full of extract. A branch of Shiroka Melnishka Loza is the sort Ranna Melnishka Loza (Melnik 55). It was made of Shiroka Melnishka Loza and mixed pollen of the sorts Durif, Jurnason, and Valdige.
CHARDONE - A French sort of wine, it is grown in all wine areas. It is also known as Vitray.
MAVRUD - A Bulgarian red sort of wine of high quality. It perfectly ages in oak softwood. It takes only 1 % of the vines in Bulgaria.
CABERNET SAUVIGNON -The most famous and the most spread red sort of wine. It is also known as Bouche. It has extracts rich in tannins and colouring substance, which are quite often suitable for wine aging.
Wine is a theory, in which the rules can be easily broken. What is important is to be clear that you know the rules in detail. In that case, in fact, you do not break the rules, but you outwit them!
Life goes that way as well!
CHEERS!!!

It has been proven that wine taken in normal proportions does not allow the husband to space out his duties – it works like an aphrodisiac!

Dear Ladies, add a bottle of wine from Brestovitsa or Vidin and you will see what we mean!
Wine is the intellectual part of the meal.
Don't forget it!
We represent the following wine-cellars: Vinex Preslav, Han Krum, Vinex Slavyantsi, Domain Boyar, Domain Menada, Vinprom Karnobat, Vinprom Russe, Wine-cellar Todoroff, Wine-cellar Brestovitsa, LVK Turgovishte, Vini Sliven, Damyanitsa JSC, VInprom Haskovo, SVishtov, Wine-cellar Korten, Wine-cellar Yamantievi – Ivaylovgrad, Village of Gradets – the region of Vidin, Vetroviti hulmove – Sliven, Wine-cellar "Vila Lyubimets", Wine-cellar "Vila Hisar" Puldin JSC – Perushtitsa and other Bulgarian wine-producers; also Chilian, French, Argentinian and other wines.
"Wine is as old as the world, but it has ever been interesting and modern.
There is no other drink that has such a powerful effect on the conception of the world of the European nations.
Wine is a world of differences and that's its beauty.
To make a difference between the good and the bad, to stay apart from the first and estimate with precise words the second, means, that you are in experienced person with profound set of knowledge."
"Wine is a broadening of personality"
Charl Bodler
There are no strict rules in mixing wine with food!
However there are some, but very flexible and to great extent they depend on personal taste.
If someone tells you that a certain dish goes with a certain brand of wine, that means you face a snob without imagination!
It is general practice the white meat (the breast) to be serviced with white wines and the other types of meat with red wines. This is so elementary to be true!
GENERAL RULES:

Light wines before heavy wines!
Fresh wines before old wines!
White wines before red wines!
Sweet wines for the end!